Lambeth GP Access Hubs
Registered patients of Clapham Park Group Practice can access extended opening times at four specially selected GP Access Hubs in the borough by speaking to our reception team on 020 8678 5420.
Lambeth CCG commisioned a service called the Lambeth GP Access Hubs in 2015 offering additional GP and Nurse appointments in the borough. The Lambeth GP Access Hubs provide additional capacity including appointments outside of normal GP working hours. There are four specially selected GP Access Hubs presently offering extended opening times. The GP Access Hubs offer appointments seven days a week at the following times:
12:00pm – 20:00pm - Monday to Friday
08:00am - 20:00pm - Weekends and bank holidays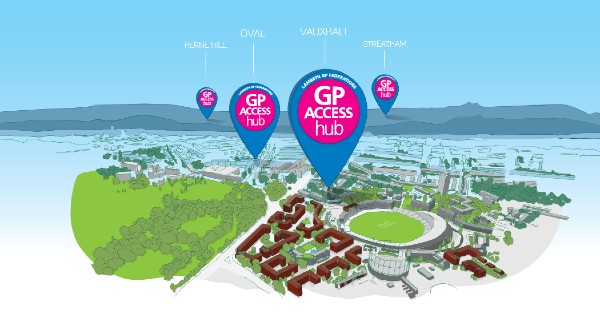 We have four GP Access Hubs in Lambeth based in Brixton, Oval, Streatham and Vauxhall. The waiting time for an appointment is usually less than 2 days. This service has enabled the practice to offer patients an appointment at a time that may be more convenient at an alternative location. Please contact our reception team to book an appointment at one of the GP Access Hubs.