Travel Clinic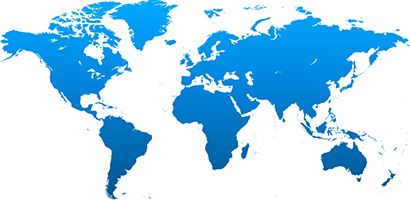 If you are planning to travel abroad you may need some vaccinations to protect you from certain diseases. Our practice nurses hold designated travel clinics where they can give you the latest advice on travel health and offer a full range of NHS vaccinations.
It is advised that you make plans for your travel health consultation at least 6-8 weeks prior to travel. You may need more than one appointment to ensure that you are fully advised for your trip and we may also need to refer you to another specialist clinic depending on the circumstances. 
Our travel clinics are very popular and get booked up quickly. Please book your travel appointments well in advance to avoid disappointment.
Patients who fail to give us adequate notice of their intention to travel may not be able to receive immunisations at the practice and will instead be referred to a private travel clinic.
How to arrange your appointment:
Before making an appointment you will be required to complete a 'Travel Risk Assessment' form. Once complete, a member of reception will then contact you to arrange a suitable appointment. It is advised that if you require private vaccinations for your trip, that you also make an appointment with a private travel clinic. You can check which vaccines are recommended using this website: https://travelhealthpro.org.uk/.
You will not be able to book an appointment without completing this form. Forms can be collected from reception or submitted online.
Alternatively you can complete the form below.
Paper Travel Risk Assessment Form
What to bring to your appointment:
It is useful to know what immunisations you have already had to avoid repeated administration, if you have a paper copy of any immunisations, please bring these with you.

If you have a log book for your vaccines and want us to update it with any newly administered ones, please do bring it along.
Please bring full details of the place you are going to visit. Many countries have varying risk areas within them.
It is also useful to have a look at the countries you will be visiting on fitfortravel.nhs.uk or travelhealthpro.org.uk so that you have an idea of what to expect at your appointment. These websites are very useful resources for all sorts of travel health advice.
Good to know:
Whilst we endeavour to provide a comprehensive NHS travel service we do not hold stock of the following private vaccines:
Rabies
Japanese Encephalitis
Tick Borne Encephalitis
Yellow fever
If your trip requires you to have these vaccines they are available from local private travel clinics, which you will need to arrange separately. 
Some of our vaccinations carry a private fee. Please see our private fees list for latest prices.
From October 2017 Malaria prophylaxis will no longer be provided on an NHS prescription. If your trip takes you into a high risk area we will offer you a private prescription for an appropriate course of antimalarial prophylaxis for an additional fee of £10. (Please note: You will also be charged by the community pharmacy for supply of the medicines; private prescription charges vary by pharmacy and you are advised to compare prices before fulfilling your prescription).
 For more information about travel health and protection against malaria please see the Lambeth CCG website on travel health: http://www.lambethccg.nhs.uk/your-health/keeping-well/Pages/Travel-health.aspx