Travel Vaccinations 
Out Travel Service Is Currently Suspended Amid Rising Cases of Coronavirus. Please Attend A Private Travel Clinic
Please complete your online Travel Questionnaire and arrange an appointment 6-8 weeks before your departure date
Our travel service is only available to registered patients at the practice. All patients are required to complete a travel risk assessment form prior to being offered an appointment. Once you submit your risk assessment form, you will receive an email in response from the travel team with further instructions. If you have not received a response to your inbox within 2 working days of submitting your form, please check your junk/spam folder. If you are unable to find a response, please notify our team here.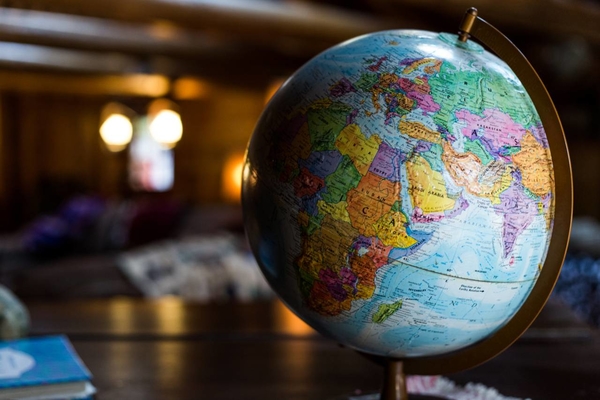 Patient's contacting us with less than adequate notice of their intention to travel will not be seen at the practice for an appointment and will be advised to contact/attend a private travel clinic. You will only be offered a clinic appointment that is a minimum of 10-14 days prior to your departure date. 
This is to ensure that any vaccines you need to receive can take effect. Any vaccines received after this time do not allow for sufficient time to produce antibodies against diseases from vaccination.
Research Your Travel Destination
We regret that our Nurses are unable to routinely offer travel advice over the phone. Please use the Travel Health Pro website to find out what vaccinations you may need and to research any travel risks associated with your travel destination. In regards to the schedule of which vaccinations are to be administered and how long vaccines last, please find further information here
Please note that our reception team are not clinically trained and will be unable to advise on what vaccinations you may need for your upcoming travel plans. Please consult a private travel clinic should you wish to discuss your upcoming travel plans prior to your booked appointment or if you are unable to be seen in the practice.
We Provide the Following NHS Travel Vaccinations
• Hepatitis A (FREE)
• Typhoid (FREE)
• Diptheria/Tetanus/Polio (DTP) (FREE)
• Measles/Mumps/Rubella (MMR) (FREE)
Please note:  Not all offered travel services at the practice are free of charge
Hepatitis B - Adult/Junior Doses £40/£25
Meningococcal ACWY - £65
Polio Certificate - £5
Malaria Private Prescription (For Children and Pregnant women only) - £15
Please note
We are no longer a Yellow Fever centre. As such, we do not issue Yellow Fever certificates. If the patient has previously been given the Yellow Fever vaccine and if this is logged on their vaccination history, please provide the patient with a copy of their vaccination list and advise that they attend a Yellow Fever centre to have the certificate re-issued/issued
We are unable to offer appointments to test for your blood group.
If you are a health professional, Hepatitis B vaccination and status should be obtained through an Occupational Health service. This is not a service that we are able to provide to our patients. 
Nurses cannot ordinarily administer single vaccinations that you bring in.
Our GPs do not provide a passport signing service.
For any other requests please discuss with our reception team.
We do NOT Provide the Following Private Travel Vaccinations:
• Rabies
• Japanese Encephalitis
• Tick Borne Encephalitis
• Yellow Fever vaccine / Yellow Fever certificate
Please note: that we are unable to give you advice ahead of time on the vaccinations listed above. If your travel destination requires that you have any of the vaccinations listed above, you will need to arrange for this separately via a private travel clinic. 
Please note:  If you require a Yellow Fever certificate this must be issued a minimum of 10 days prior to departure. Some of these vaccinations may require a course to be completed over several weeks.
Once you have submitted your travel form and have booked a travel appointment, our nurses will endeavour to review your risk assessment form ahead of your appointment. This is sometimes not possible due to NHS time constraints. Please note that if you are up to date with the NHS vaccinations that your travel destination requires, the Nurse may contact you ahead of your booked appointment to advise that you do not need your appointment.
General Travel Advice
We advise that all patients intending to travel please read through our travel advice leaflet which can be requested from reception here for comprehensive advice on food and water safety, insect bite prevention, Malaria, first-aid abroad and animal bite care.
Malaria Information
Since October 2017 Malaria prophylaxis is no longer provided on an NHS prescription. If your trip takes you into a high risk area you can source antimalarials from pharmacies that provide travel services, or from an online travel service. We will only be able to provide prescriptions for antimalarials for children and pregnant women at a charge of £15 for the prescription.
Your Travel Appointment

If you have had any vaccinations administered outside of the practice that we do not hold a log of, we would ask that you kindly ensure that you bring along the records of any administered vaccinations with you to your travel appointment.
If you are going on a multiple destination trip, please bring the full details of all the countries you will be visiting. Many countries have different risks or vaccine requirements.

Please note: If you do not attend your travel appointment, you will not be offered another appointment and we will advise that you attend a private travel clinic. Additionally, if you are 10+ minutes late for your booked travel appointment, you will not be seen and you will be advised to go privately.